The Ultimate Portable Welding System for Your Vehicle.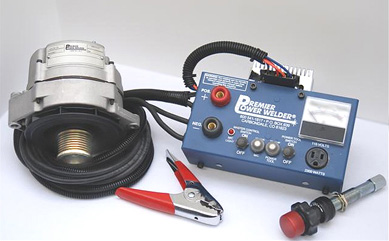 WELDING BEGINS JUST ABOVE IDLE!
The PREMIER POWER WELDER is the only onboard welding system with a proven track record since 1979. The current streamlined control box is our 3rd generation with few switches and easy operation. Our system offers battery charging, welding, and a 115 volt DC power source. With a premier high frequency, 100% duty cycle welder, you can ARC weld, MIG weld and TIG weld JUST ABOVE ENGINE IDLE! You can also run power equipment such as grinders, drills, saws, and incandescent lights.
Use applications include military, municipal, farming, off-road, rescue, construction and maintenance vehicles.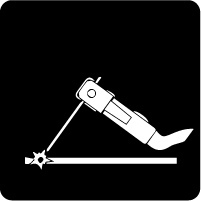 ARC Welding
Premier Power Welders allow you to weld stainless, mild or high-carbon steel and aluminum with no size or plate thickness limits. Premier's high-frequency pulsating DC current allows you utilization of any AC or DC electrode up through 1/8" at 100% duty cycle. The Premier allows both welding and battery charging using #4 cable leads up to 500' lengths with minimal loss of heat.
HELI ARC (TIG) Welding
Power for Heli-Arc (TIG) welding for stainless steel and aluminum.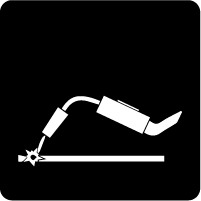 MIG Welding
Power for MIG welding with up to .035" solid or .045" cored wire.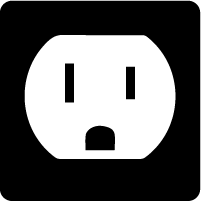 POWER OUTLET
Premier's control box has a 115-volt DC (maximum 2300 watts/20 amps) power-outlet jack for non-fluorescent lighting and brush-type power tools: grinders, drills, saws, and blenders, frying pans, blow driers, etc.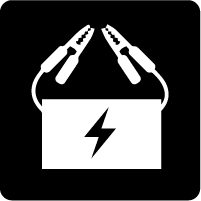 BATTERY CHARGER
Premier allows you to charge batteries from 6 to 36 volts in just minutes.